Confession time... when I was a teacher, though I adored all the homemade cookie mixes and candles I received at Christmas, or the nothing that some families gave because they obviously knew I made too much money already :), I did have a tiny thought in the back of my mind that if my 28 students each just pitched in a couple bucks I'd have a nice sized gift card to get myself a new sweater to wear in my always freezing classroom, or a new pair of shoes because my toes were going to peek out of the front of mine from always kneeling by desks, or maybe just a nice dinner out while on vacation. So now that I am a second year school mom, I'm trying to spread the love and organize the teacher presents for my daughters teachers.
Last year I learned a very important lesson: START EARLY! Parents forget things... a lot. I know from experience. We can barely get out the door with our kids, lunchboxes, and mittens, let alone cash for 'that one kid's mom who's organizing the presents.' This year I started in October, gathered interest and was given the green light over email by every parent but one (?) and collected money by Thanksgiving break. I just finished making the teachers presents this morning. I am super, super excited that they will be done and ready to go during the busy week of our Christmas program and holiday parties.
See how cute the teacher presents are in all their DIY glory:
Keep Calm and Teach On Teacher Presents
I used Avery iron on transfers ($8.88 from Walmart) to DIY the KEEP CALM and TEACH ON canvas bags.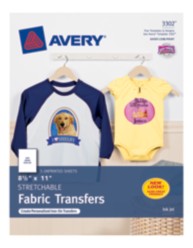 I used the website to create the image to print and iron on the white canvas bags (found in the craft section of Walmart or any craft store.)
KEEP CALM and TEACH ON DIY canvas bag teacher present
I used a cute little clothespin to attach my DIY target gift card holder. It says, 'Thanks for Keeping us on TARGET!!' Cuteness.
DIY Target Gift Card- puntastic!
I'm not able to fill the little pouch with the gift card yet because one mom wasn't able to get me the money before Thanksgiving break. But out of 17, only one said no and one hasn't paid, so I have great hope that we'll have a nice $100 Target Gift Card sitting in that little pocket. I thought if we each pitched in $6/teacher we'd have a cool $100. I didn't think anyone would say no. Now I'm left with a weird $94 each, as long as I can get that last moms money, and taking into account that one mom only gave $10, not sure why, and that one said no. So if lasty comes through I'll pitch in extra and we'll have a cool $100, or if not I guess it'll be $90. Which brings me to lesson #2 I've learned, just ask for $10. Then you'll always have an even number :) Either way, I hope the teachers appreciate it as much as I appreciate them. They are an
amazing blessing
to our family, and most importantly to my daughter.