One thing I will offer if you are in my circle, you are local, you are pregnant, and I love you is to redo a dresser for your nursery! I happen to LOVE the distressed, chippy, colored, and unique look...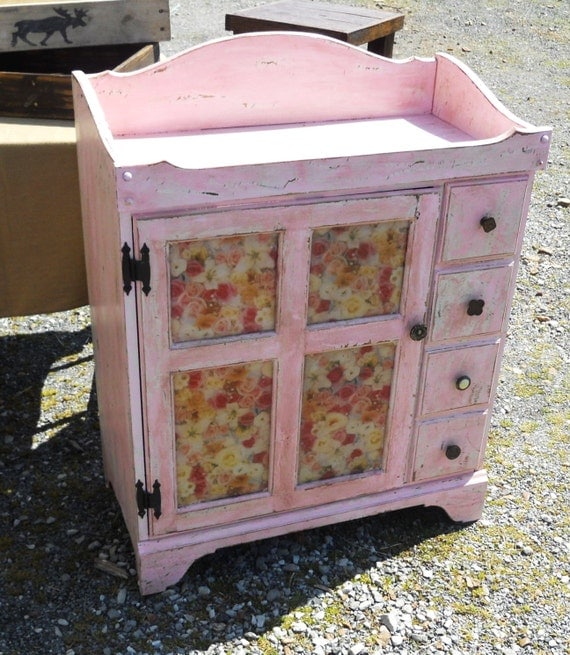 (
SOURCE
)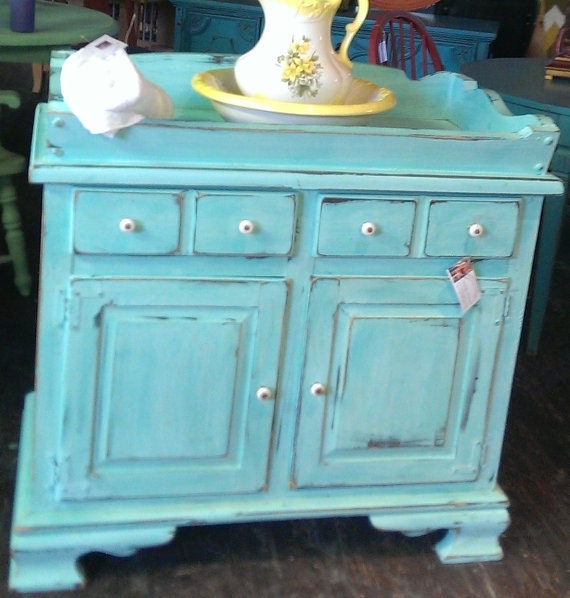 SOURCE
Remember, my girls armoire in their (now shared) bedroom is bright blue! My husband was a little blown away, but me and the girlies loooove it.
Read post
here
However, I find that not everyone adores my style :) and prefer things a bit more neutral, and even a bit less 'antique-ed.' Especially my sister, who does not appreciate the farmhouse style, at least not in her own house.
So.... needless to say I still talked her into going to the Salvation Army with me on 50% off day, and picking out a dresser with the promise that if she didn't like it, I'd sell it on Craigslist, no harm, no foul! It was $42 for a nice Basset dresser.
So... here are the before and afters, and luckily she did end up loving it. It is really big and nice and with so many little drawers all those little socks and onesies will have nice little homes.
Here is the almost before. I had taken one drawer out and started removing hardware when I remembered to take a before pic. Look at all those knobs! Crazyness!! Each little drawer had three pulls on it, just weird...
First step was to remove those crazy knobs, putty the holes with wood putty and broken up toothpicks, and sand it smooth.
Then, begin painting. Now I know how to
make my own chalkpaint
, which would have most definitely made this process better. But at this time, I didn't know yet, so used CeCe's Chalkpaint. I was not a fan at all. I needed three coats and used 2/3's of a ($40) can of it. If I had made my own I would have made it nice and thick to only do two coats. But, anyway, it got done in the end.
And here it is, in all it's glory, in the nursery waiting to be peed on...
I put the old hardware back on, but spray painted the knobs with Rustoleum's Oil Rubbed Bronze. I drew on the screw holes on the hardware with a yellow marker, then stuck it where it would look best. Then I drilled the holes and put them there. Others might measure, I eyeballed it. Each to his own!