Stuffed Animal Storage... it can be a challenge. If you put them somewhere that they kids have to 'dig' to find that tiny little mouse toy from IKEA, you know the one, then they all end up scattered on the floor.
If you organize them too much then they don't want to clean them up because it's overwhelming.
One of my most popular posts is my stuffed animal storage post, which was mixed in with
Big Girl's Blue Bed
.
Big Girl's stuffed animal storage keeper has worked like a charm for us:
I got a wall planter from Hobby Lobby for around $21 when they were 40% off and it organizes all of Big Girl's stuffed animals.
I did a bit of leg work in choosing what kind of stuffed animal storage solution I would choose. So below I'll gather my other favorite stuffed animal organization options. Hopefully the pictures below can help another mom in desperate need of getting rid of the scattering of fluffy animals in their house!
ComeTogetherKids.com just got an empty bean bag holder and stuffed them all inside. Genius! Now it does double duty as a chair.
An over the door shoe holder can hold stuffies, even if it is by their necks!
This nursery over at Little Lovely is worth oohing and aahing over. It is so cute! The washtub as a stuffed animal holder is pretty adorable, too! My kids would still throw them all on the floor looking for the mouse at the bottom, though...
The Land of Nod offers this cute Storagepalooza based on old vegetable bins. Way more expensive than my Hobby Lobby fix, but I have seen patterns to make your own online-
HERE
.
This old crate is an adorable stuffed animal storage solution... but still doesn't solve that pesky mouse problem.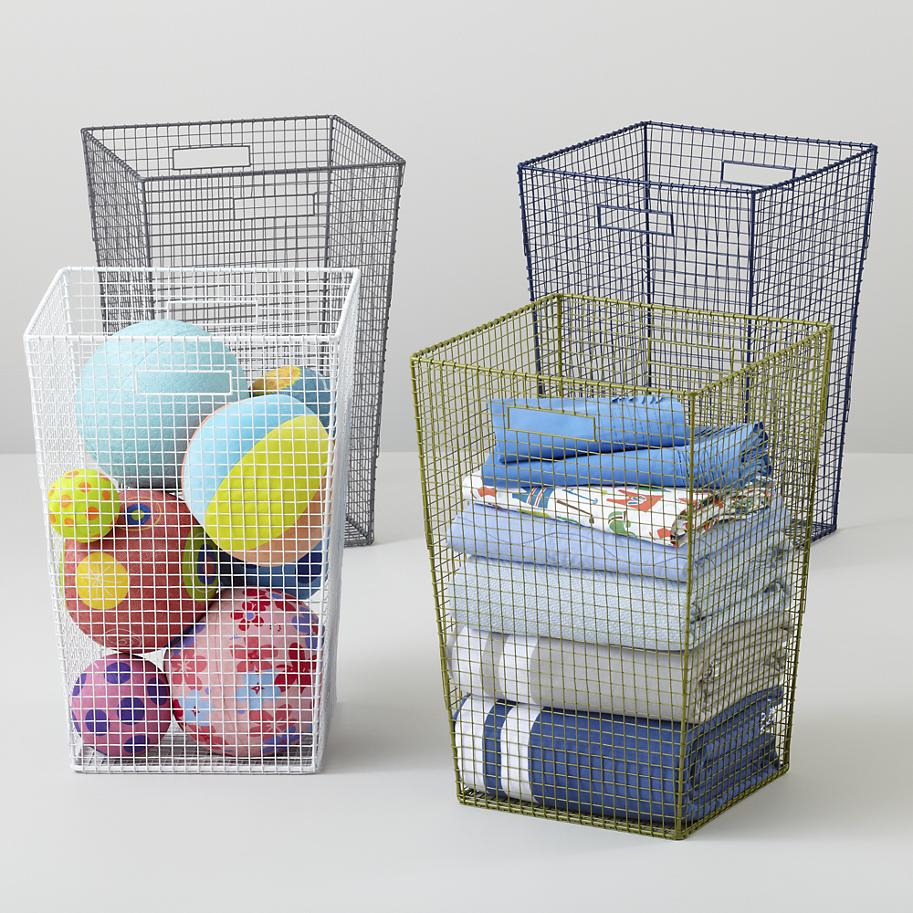 These baskets from Land of Nod allow by littles to see all the way to the bottom of the stuffed animal pile, score!
I can't actually find the original source of this picture, so if it is you then let me know! An old bookcase, some chalkpaint in Old White, and some wire bins makes for cute stuffed animal storage as well! Of course, her stuffed animals happen to be all the same colors, which makes it look much better than normal!
Hopefully that gives some cute ideas for other little farm girl rooms and their stuffed animal storage problems!