Tackling one room at a time, I really wanted a BIG farmhouse clock for our front room to go next to our barnwood Life Is Beautiful sign, but most definitely didn't want to pay for one. Thus... my creation was born.
My inspiration was
HERE
but I need to budget-wise make my own. This clock cost me $8 total, all I had to buy was the hands, and if I was smart and used a 40% off coupon at Micheals it would have been cheaper, but I was impatient and running errands with little ones.
I might have to paint over my 9 and make it more square. It bugs me that it is a little up... even though I like imperfection, I don't think I like that 9! It was a pretty quick and easy project, luckily.
I started with a circle of wood, painted it black, painted it white, sanded it a bit, painted the numbers in black, sanded them a bit, drilled a hole in the middle, stuck the clock thing in the hole (and used wood glue and tiny nails to prop it a bit in the back so it didn't stick out too far in the front), and finished it all with a finishing sealer. I had outdoor spray paint sealant laying around, so I just used that.
Here's a few before pics...
My Life is Beautiful sign (inspiration
HERE
, hers is more beautiful, but I loved the saying, I loved that I could make it out of the old barnwood sitting in our garage, and I think it turned out OK...) sits next to my new clock, and in between is our family cross, not sure if that is staying, and I'm on the hunt for a lantern to hang under the clock. Something like
this
...
So I guess I'll just have to post some after pics when the area is fully done, but for now I can see the beginning stages of loving it :)
That cross, though I love it, needs a new spot, and I think I want to make a bigger one, that wall is so big! Something along these lines...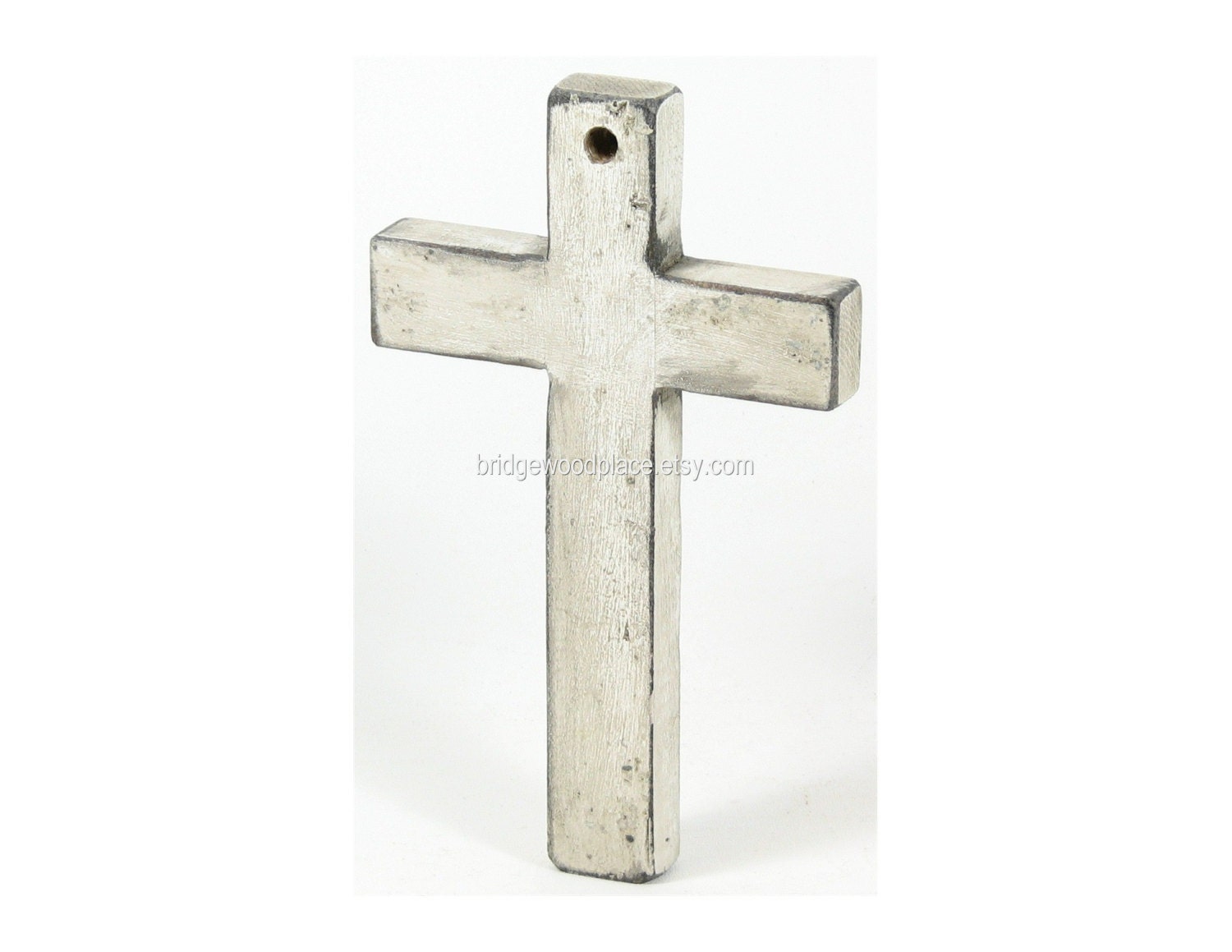 with maybe 'trust in God' written across it or something... the inspiration cross is from
HERE.
Slow progress is still progress...